中華民國國際演講會又再次登上世界總會 2017 十一月份雜誌!!!!
Posted Date: 2017-11-10
[HOT NEWS-最新消息]
District 67 is shown on Toastmasters International Nov 2017 issue Magazine, again!
中華民國國際演講會又再次登上世界總會 2017 十一月份雜誌!!!!
https://www.toastmasters.org/…/magaz…/2017/nov-2017/snapshot
(目前僅開放給會員觀看,若為會員請輸入帳號密碼即可看到)
More than 15 members from Nantou Mentor Toastmasters and Harmony Bilingual clubs in Taiwan joined together for the 2017 Nantou Chung Hsing New Village City Run.
良友雙語國際演講會 (Nantou Mentor Toastmasters Club) ,
人和雙語國際演講會 (Harmony Bilingual Toastmasters Club) , 中興新村中文國際演講會 (Chung Hsing Chinese Toastmasters Club), 埔里水沙連雙語國際演講會 (Puli Bilingual Toastmasters Club) 及 高峰雙語國際演講會(Top Bilingual Toastmasters Club) 超過 15 位會友,在2017 南投中興萬人城市路跑揮灑汗水,展現活力!
(以上中文為總會公關暫時翻譯)
謝謝 F 部前總監也是 2016-2017 年度風雲部總監 - 劉雨軒 & F4 區前總監2016-亦是 2017 年度風雲會員 - 林琍葳 , 高峰會秘書長@劉佩玟 揪大家一起參加中興萬人路跑,熱血沸騰的合照,就登上了國際大版面! 就在今年十一月份雜誌第七頁~
(聽說路跑前一天還是總會幹部交接典禮,這群人特別從中部到台北參加交接典禮,晚上再回到中部當天來回,而且第二天太陽還沒亮就要起床參加路跑~)
中華民國國際演講協會 官網 - www.toastmasters.org.tw
#中華民國國際演講協會總會公關
District 67 Public Relations 2017.11.05
** 良友雙語國際演講會 Nantou Mentor Toastmasters Club
每月第二、第四個星期六 2nd & 4th Saturday 7:00 - 9:00 PM
場地費 Fee: 來賓免場地費
President: 洪儷綺 Email: teresa63426@yahoo.com.tw
南投縣南投市平山里平山二路47巷2號 南投市平山里民活動中心
每月第二週星期六 (國語表達訓練) 每月第四週星期六 (台語表達訓練)
** 人和雙語國際演講會 Harmony Bilingual Toastmasters Club
每月第二、第四個星期一 2nd & 4th Monday 7:00 - 9:00 PM
歡迎各界人士加入 Open to Public
President: 吳秀慧 Email: lockqc@gmail.com
南投縣南投市民生街33-3號4樓 里民活動中心
** 中興新村中文國際演講會 Chung Hsing Chinese Toastmasters Club
每月第一、第三個星期二 1st & 3rd Tuesday 7:00 - 9:00 PM
President: 賴彥志 Email: s24999049@gmail.com
南投縣南投市中興新村光華10路100號 耶斯列2樓會議中心
** 埔里水沙連雙語國際演講會 Puli Bilingual Toastmasters Club
每月第一、第三個星期日 1st & 3rd Sunday 7:00 - 9:00 PM
歡迎各界人士加入會員 Open to the public
President: 巫昕穎 Email: a0961123158@gmail.com
南投縣埔里鎮北安里北安路56號 埔里鎮北安里集會所
** 高峰雙語國際演講會 Top Bilingual Toastmasters Club
每月第一、第三個星期四 1st & 3rd Thursday 7:00- 9:00 PM
歡迎各界人士加入會員 Open to the public
President: 林淑湄 Email: judylin929@gmail.com
台中市霧峰區草湖路185號 大豐駕訓班 / B1 教室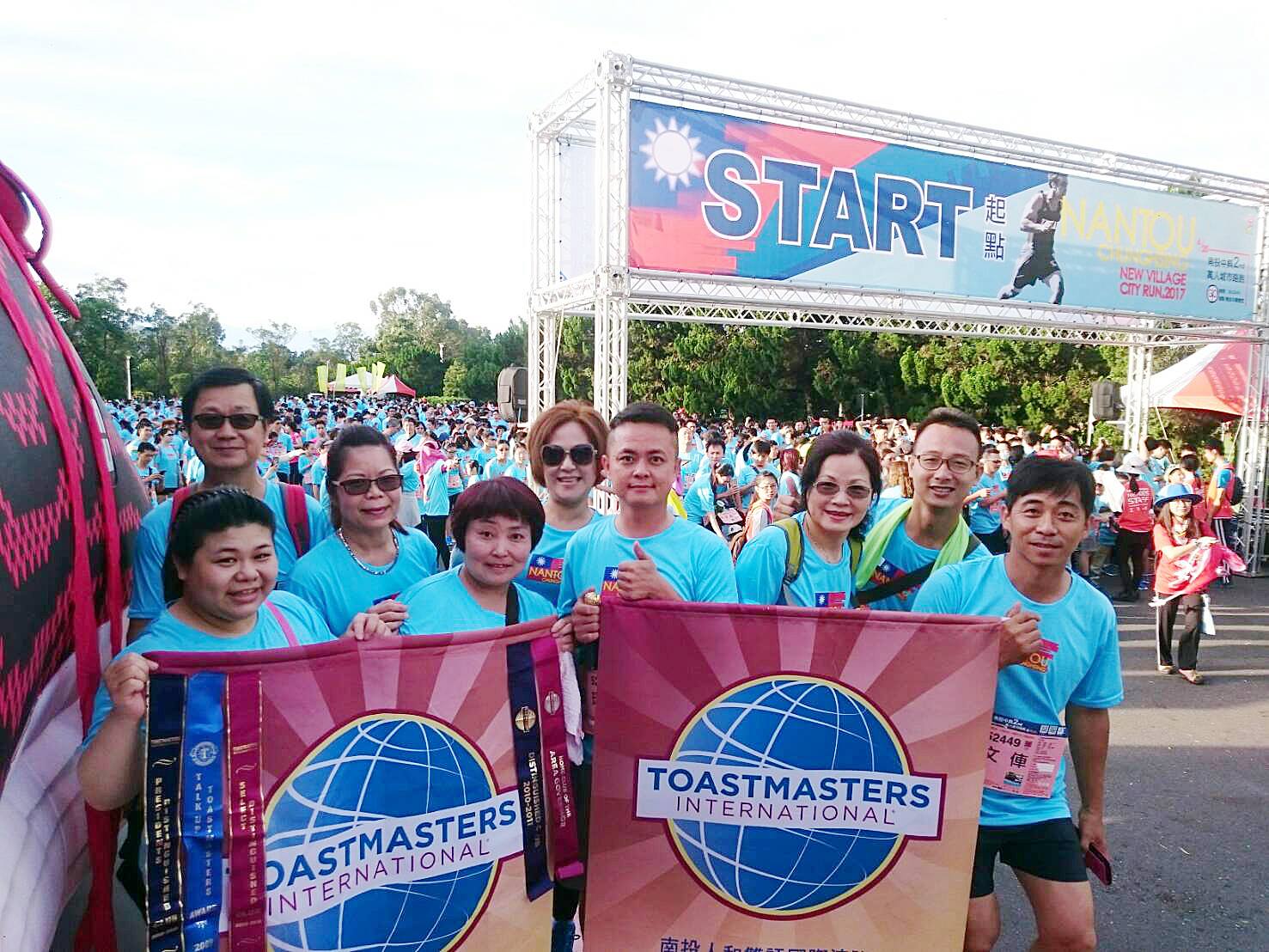 ---